Dingley's Promise in Reading
Welcome to Dingley's Promise Reading
At the centre, we have an experienced team of practitioners who take the time to adapt and evolve our environments to meet the needs of each child. 
The centre is laid across two floors, each with a calming sensory room and a large open-plan space for children to explore and enjoy.
Our top floor playroom has been specially tailored to support our children with autism or social communication needs, whilst our ground floor playroom has been adapted to accommodate physical needs. 
Our Family Room is a calming space where families can attend parenting workshops, family support sessions or confidential meetings. 
We have a lovely garden area with a range of sensory resources and equipment to challenge our children; it has an accessible swing, mud kitchen area and playhouse to encourage physical development and offers the freedom to explore.
Our Reading Centre Provides
Dedicated family support for centre children and families in the community.

Stay-and-play sessions for families to enjoy the resources and environment with their children.

Family Support Worker, who is key to maintaining contact and supporting both in the centres and with outreach support.

Playschemes and engaging child-tailored activities throughout the holidays to provide respite for families, with the support of our specialist staff.
We welcome you to visit the centre, meet the team and see the wonderful opportunities we can offer your child.
Hannah Goddard:
Centre Manager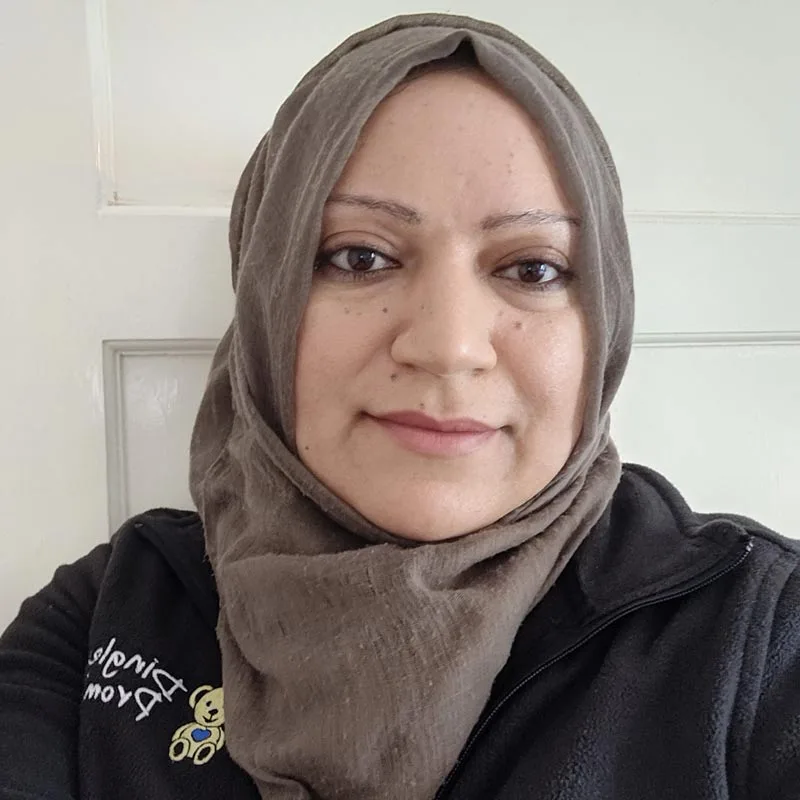 Uzma Tariq:
Family Support Worker
Uzma started working at Dingley's Promise from September 2021 as an Early Years Practitioner and has gained experience within the childcare sector for the past five years completing her level 3 qualification during this time. Uzma is excited to be taking on the role of Family Support Worker, having gained valuable experience from the families she has supported here at Dingley's, and through her own personal experience of SEND. She believes that each child should be given the opportunity to thrive and flourish and feels it is a privilege to be able to be a part of each child's journey.
Julia Skouta:
Family Support Worker
Julia has recently joined the Reading team as a Family Support Worker. Julia used to work in publishing, but she decided to change her career after she had her son. She was always interested in child development so decided to complete a conversion course in psychology. After her studies, she gained experience in supporting adults and children with learning disabilities, ASD, physical disabilities and challenging behaviour. Her previous role before joining Dingley's Promise was in a special needs school, supporting children in the early years, as well as children with sensory and complex needs. Julia is really excited to be part of the Reading team and she is looking forward to getting to know the families and supporting them the best way she can.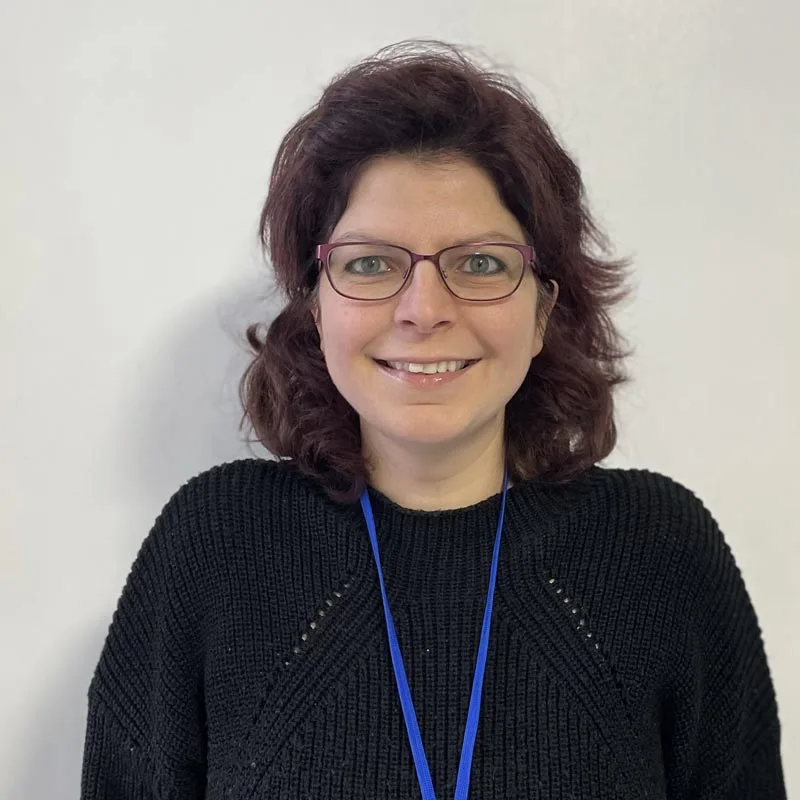 Early Years SEND Support Reading
Dingley's Promise Reading is dedicated to supporting children in the early years with Special Educational Needs and Disabilities (SEND) to achieve their full potential. Our specialised practices and approach enable us to offer exceptional support services that enable every child to access mainstream settings and receive appropriate support services for their unique needs.
Inclusion and Access to Mainstream Settings
At Dingley's Promise Reading, we believe every child deserves equal opportunities to access mainstream settings. That's why we strive to develop greater inclusion and enable more children to access mainstream settings. We aim to break down barriers and provide the support that allows early years children with SEND to thrive in mainstream settings.
Access to Appropriate Support Services
We understand the importance of families accessing appropriate support services for their child's needs. That's why we work with families to identify the best services to support their child's unique requirements. Our experienced team offers guidance and support in navigating the available resources to ensure families have the support they need to help their child reach their full potential.
Transition to the Best Educational Setting
We recognise that every child has different needs, and we aim to ensure that every child transitions into the best educational setting for them. Our team works closely with families to identify the most suitable educational setting for their child's needs, and we offer support throughout the transition process to make it as smooth and successful as possible.
Specialist Early Years Intervention
At Dingley's Promise Reading, we strive for excellence in our specialist early years intervention. We use a range of interventions, strategies, and activities to support early years children with SEND. Our experienced team of professionals creates individualised plans for each child, tailored to their unique needs and goals, to enable them to achieve their full potential.
Specialist Early Years Intervention
Our SEND support services are tailored to meet the specific needs of early years children. We understand that every child is unique and has different requirements, so we value the importance of understanding areas of difficulty. We create targeted interventions and activities that enable our youngest learners to overcome difficulties and equip them with the necessary tools to reach their highest potential.
Our Frequently Asked Questions:
What are the centre's term dates?
Term Dates 2022-2023
Autumn Term 2022
Monday 5th September – Friday 16th December
Half Term: Monday 24th October – Friday 28th October
Winter Break: Monday 19th December – Tuesday 3rd January 2023
Inset Days: Thursday 1st September, Friday 2nd September
Spring Term 2023
Wednesday 4th January – Friday 31st March
Half Term: Monday 13th February – Friday 17th February
Easter Break: Monday 3rd April – Friday 14th April
Summer Term 2023
Tuesday 18th April – Wednesday 19th July
Half Term: Monday 29th May – Friday 2nd June
Summer Break: Thursday 20th July – Friday 2nd September
Bank Holiday: Monday 1st May
Inset Days: Monday 17th April, Thursday 20th/Friday 21st July
Do you have any spaces at the centre for my child?
Can I see a virtual tour?
We hope to be able to provide a virtual online tour of our Reading Centre in the near future. Watch this space!
Do you have any volunteering opportunities or vacancies?
If you are interested in a career with Dingley's Promise, or would like to volunteer at one of our centres, please visit our vacancies webpage to see our current openings.
To express interest in volunteering at our Reading Centre specifically please email [email protected]. You can also take a look at our volunteering webpage to learn more about volunteering at Dingley's Promise!
Session Times
Monday – Friday
Mornings 9.15 to 12.15

Monday – Thursday
Afternoon 12.30 to 2.45
All day 9.15 to 2.45
Our Address
Kennet Walk Community
Centre, Kenavon Drive,
Reading, RG1 3GD.