Manifesto for Early Years Inclusion
Our vision for a more inclusive early years
Our Manifesto highlights 3 specific 'calls to action' to address the current challenges in relation to:
• Workforce Development
• Funding for Inclusion
• Sufficiency of Places
By addressing these fundamental building blocks, we can over time create a system which works for children, families, educators and local authorities. However, this cannot be achieved without recognition of the current failures. We require a willingness from all stakeholders to strive for change and a realisation that early intervention is the key to successful long-term outcomes.
Catherine McLeod MBE, CEO of Dingley's Promise
The Scale of the Issue
Research carried out by Dingley's Promise in October 2023 found that: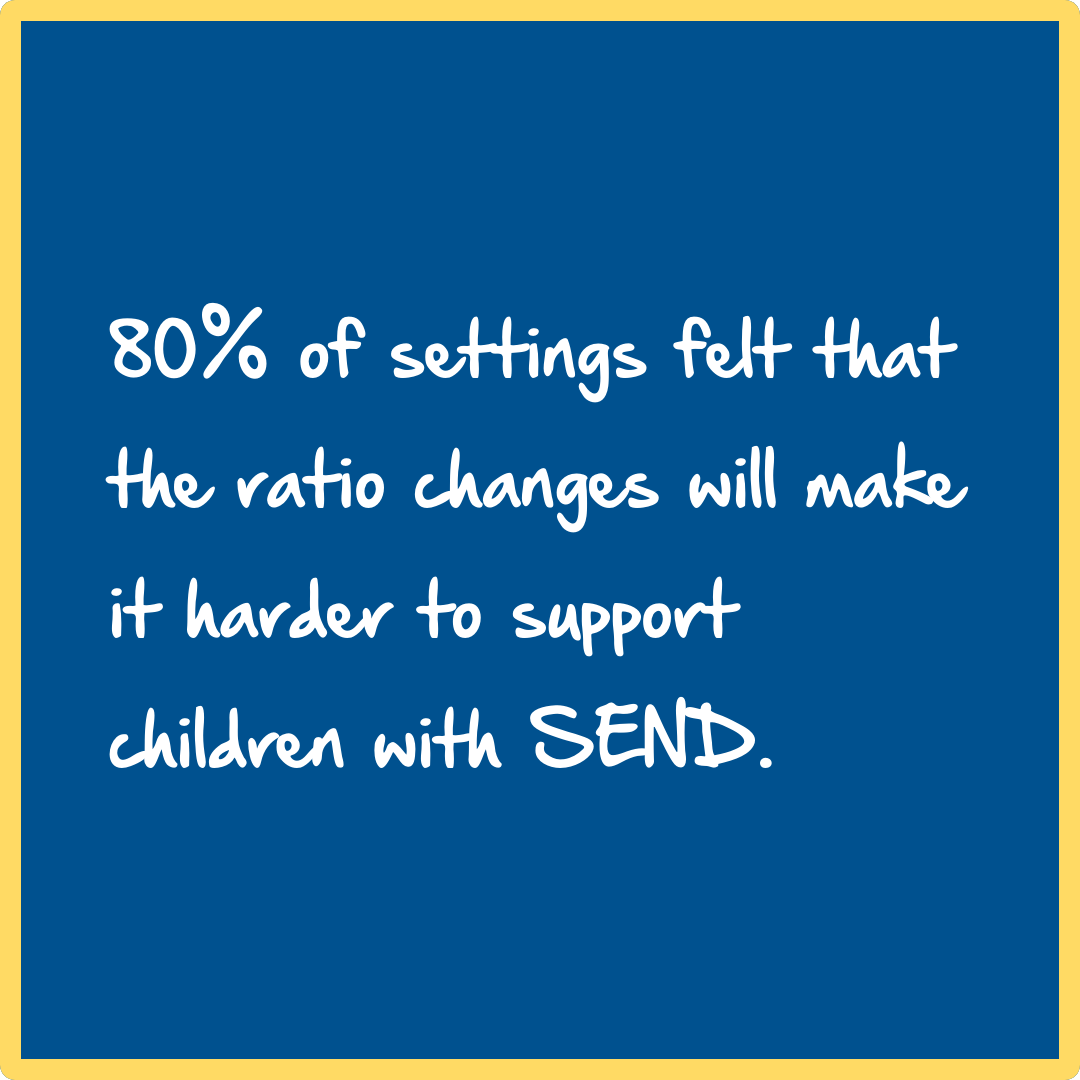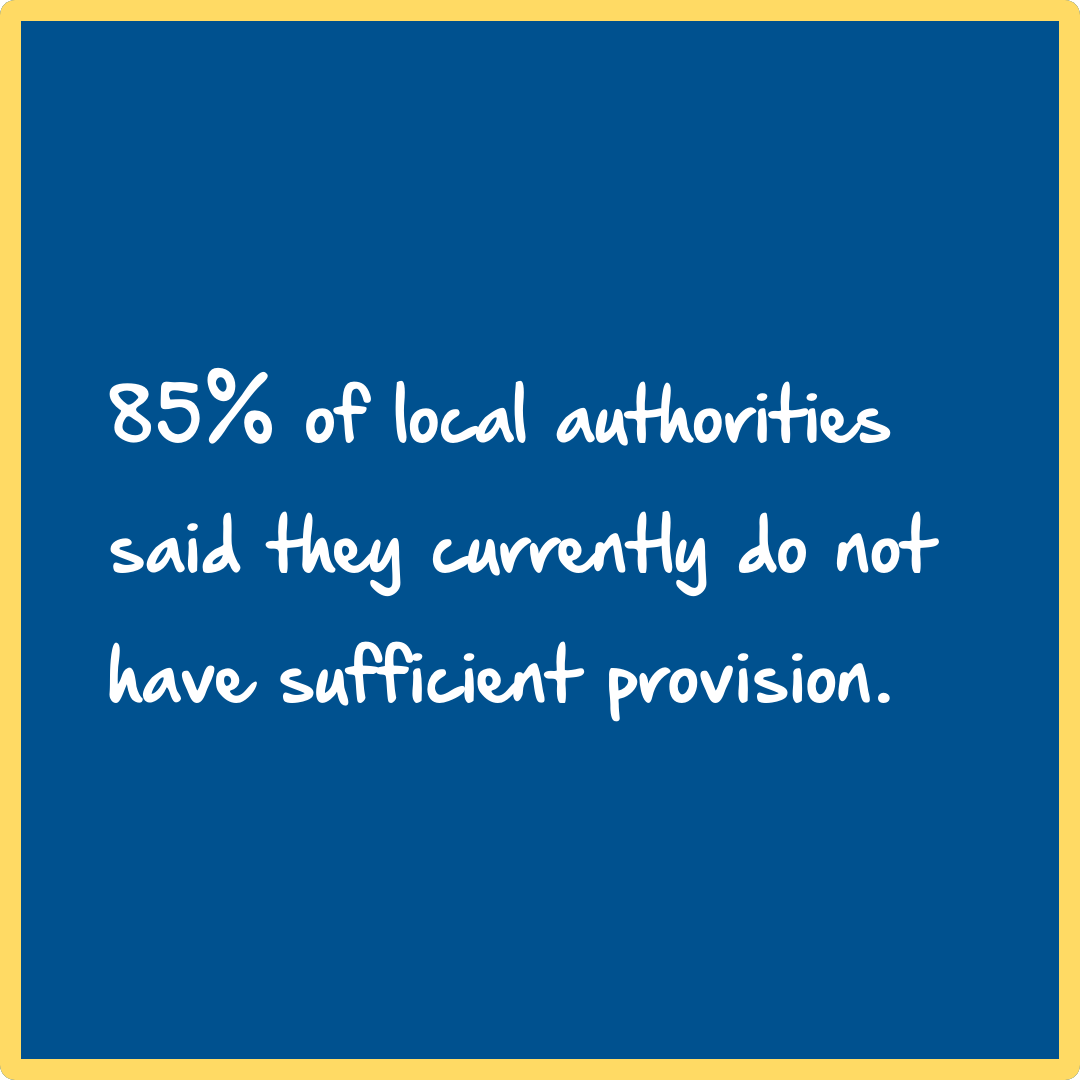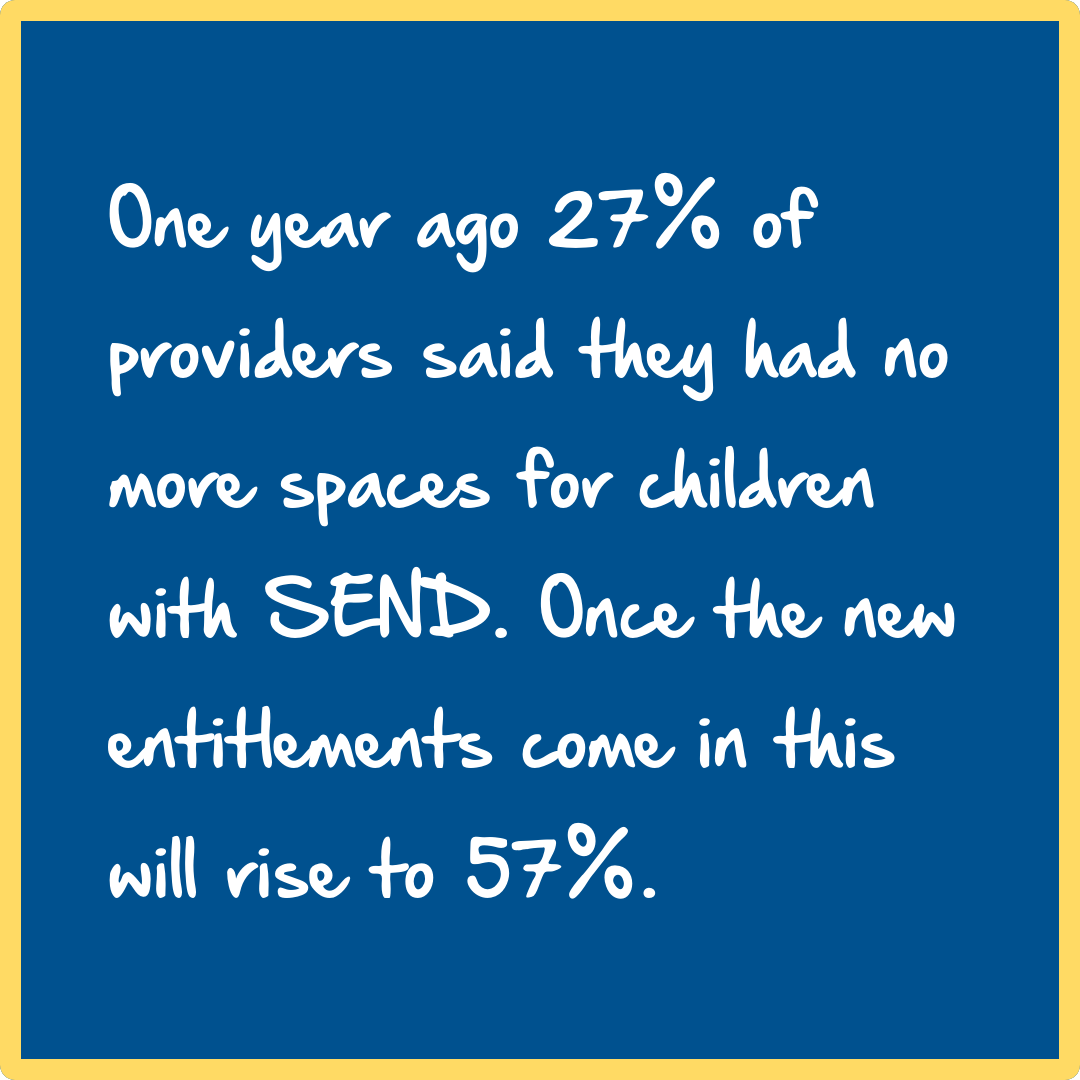 Support from our National Partners
"We are proud to support the Dingley's Promise manifesto, and in particular, its call for better training for the workforce, simplified and sufficient funding for SEND support, and a long-term focus on building early years SEND sufficiency."
Neil Leitch – Chief Executive, The Early Years Alliance
"We welcome this manifesto as a reflection of what is needed to give every child in the early years the best start."
Dr Daniel Stavrou – Assistant Director, Council for Disabled Children
"We recognise the need for a joined-up approach across all stakeholders to achieve this, including local authorities, Ofsted, settings and families, and hope that the recommendations here can lead to improvements."
Megan Jarvie – Head of Policy, Coram 
"More support must be given to settings to ensure that SEND children are never refused access to nursery places because of demands on finances and resources. We share the vision of Dingley's Promise."
Gail Walshe – Director of Participation and Regional Development, Contact
Receive our latest fundraising news and updates!