Could Dingley's Promise support your family?
Our Family Support Offer is available to all families with children aged 0-5 who have special educational needs and disabilities (SEND) or developmental delay.
Remember, you don't have to be attending one of our centres to get in touch with us or receive support!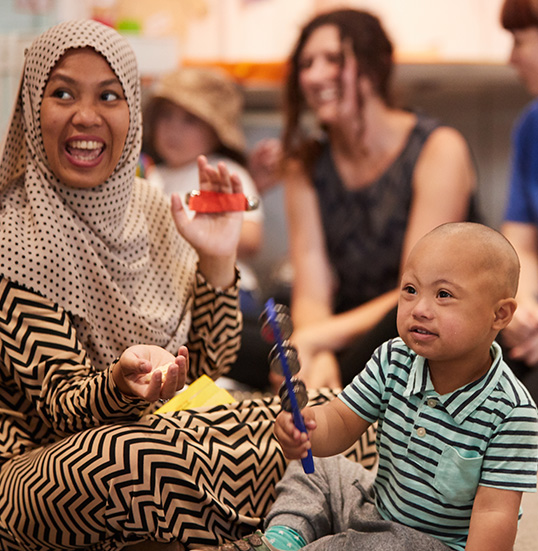 Home Visits
You Family Support Worker can visit you and your child at home and provide any in person support or guidance you many need.
Please contact us and we will try our best to visit as soon as possible.
Walk and Talk
These are 1:1 sessions with the family support worker and yourself (preschool children are also welcome). You have the chance to get out in the fresh air for well-being support and exercise as well as having the opportunity to discuss any issues you are currently experiencing.
Information Sessions
These groups are open to all and will be held regularly. Sessions will cover topics such as sensory processing, potty training, sleep, and healthy eating, with particular consideration for preschool children with SEND.
Stay and Play Sessions
Stay and play sessions will take place once a month.
Please contact your Family Support Worker for exact dates and locations.
Children (and their siblings) will have the chance to make friends and play with their peers and parents/carers will have time to chat to the family support workers for advice and support if needed.
1:1 Support
1:1 support is available for parents wishing to have a chat privately with one of our Family Support Workers. This can be provided fate to face, over the phone, via text or email.
Some of the things we can help with are (but not limited to):
Form filling or information.
Signposting to other services.
Help and support with behavioural, developmental or educational concerns you may have for your child.
Information and activity ideas for your child to aid communication and development.
Emotional support.
To book a place on one of these sessions or to learn more about how Dingley's Promise could support your family,
please contact your local Family Support Worker (details below).
Our Family Support Workers
During term time the Family Support Workers are available Monday – Friday 9am-3pm.
Email:
Phone:
01183 277424
To learn more about Uzma, visit our dedicated Reading page.
Email:
Phone:
01183 277424
To learn more about Julia, visit our dedicated Reading page.
Email:
Phone:
01189 771234
To learn more about Sarah, visit our dedicated Wokingham page.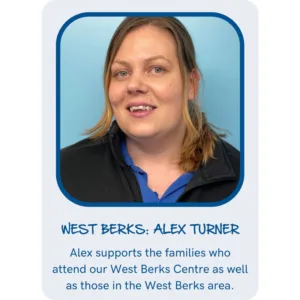 Email:
Phone:
01635 552458
To learn more about Alex, visit our dedicated West Berks page.
Email:
Phone:
02382 516400
To learn more about Kelly, visit our dedicated Southampton page.