40 YEARS OF DINGLEY'S PROMISE
In 2023 we are celebrating our 40th birthday! Dingley's Promise has been supporting children with Special Educational Needs and Disabilities since 1983, and from our humble beginnings at the Battle Hospital in Reading we have grown and evolved as an organisation. One thing that hasn't changed though; at the heart of all we do is inclusion and the belief that every child deserves the best start in life. We'd love for you to be a part of our journey as we continue to push for positive change in the early years sector, while providing the best possible opportunities for children with SEND to reach their full potential.
40th Birthday Celebration Event
Families past and present enjoyed a fun day out in June to celebrate our 40th birthday! The event, held at Camp Mohawk, brought together families from across different centres and children were able to take part in different activities including swimming, soft play and meeting animals from the Basil and Crew mobile farm. Thank you to our hosts Camp Mohawk and to sponsors Irwin Mitchell for their support!
Share your story!
We're looking for families who are able to share their experiences and memories of Dingley's Promise from any point in our history. Whenever and wherever you and your child were involved with us, we'd love to hear from you! Email [email protected] to get involved.
Become one of our fab 40
Take on a challenge this year and help us raise vital funds to continue our work supporting children with SEND and their families. We're assembling a team of 40 people who'd like to help us celebrate our birthday; join us for an event or set your own challenge! We'll be sharing plenty of ideas on our social media pages, follow us to find out more about events or get some inspiration. If you'd like some support or more information, please get in touch with our friendly fundraising team: [email protected]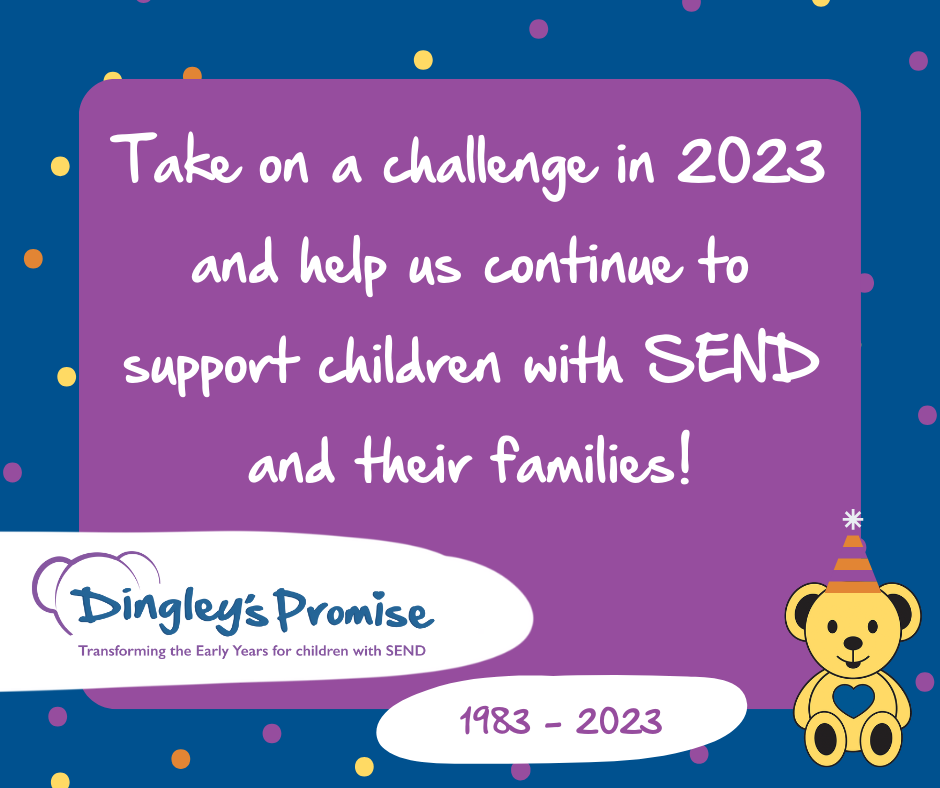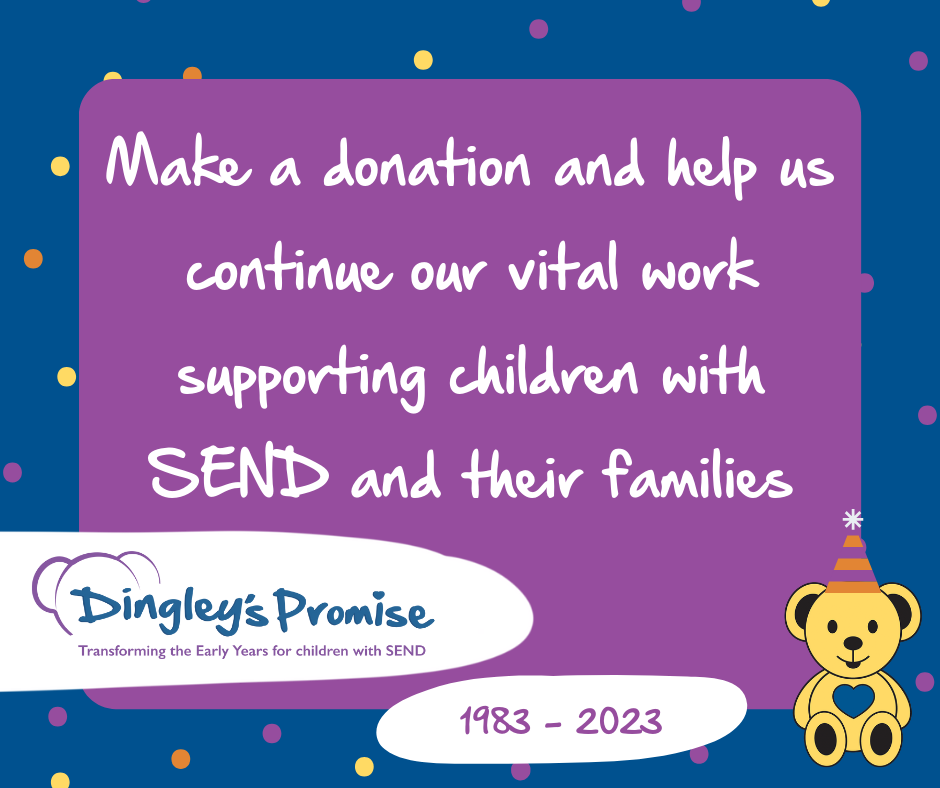 Make a Donation
We are so grateful for all of the amazing organisations and individuals that support us. If you'd like to make a real difference to the future of children with Special Educational Needs and Disabilities, you can donate through our 40th birthday page. Head to our campaign donation page to help give children with SEND the opportunities and support to reach their full potential and thrive in the early years!
Thank you for your support!